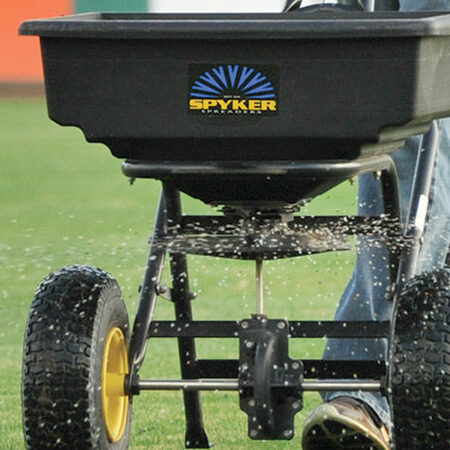 Maintaining the health of your lawn will keep your business and home looking it's best year round. Regardless of the size of your property, some maintenance will be required to ensure that it stays healthy and looking the way it was designed to look.
Cypress Landscaping offers a specialized 6-step Lawn Care program which includes:
> Spring AerationSpring Liming
> Spring Fertilizing
> Summer Fertilizing
> Fall Fertilizing
> Fall Liming
> Organic Weed Control
> Insect Control
The 6-step program pricing begins at $350 + HST. Services can also be priced out individually. Contact us for more information .
Due to the new HRM Pesticide Ban, the need for aerating, liming and fertilizing is crucial to maintaining a healthy, green lawn.
Contact us today to have one of our lawn care specialists design a program that is right for your lawn.
An all natural biological control product that specially targets and effectively eliminates destructive white grub larvae. The first of its kind, Bacillus thuringiensis galleriae (Btg) is a bio-insecticide that controls white grub larvae with the equivalent efficacy results achieved by synthetic grub control products.
Grub GONE!® works not only as a preventative treatment measure, protecting the lawn from grub infestations, but as a curative application by eliminating existing grub populations. Grub GONE!® is safe for people, pets, children, and off-target beneficial insects such as pollinators, birds and aquatics without any side effects or damage.
Grub GONE!® is specially formulated as a granular product and is evenly distributed ensuring effective coverage across the entire lawn. The most common white grub species including the Japanese Beetle, European Chafer, and the May/June beetle are all effectively controlled with Grub GONE!®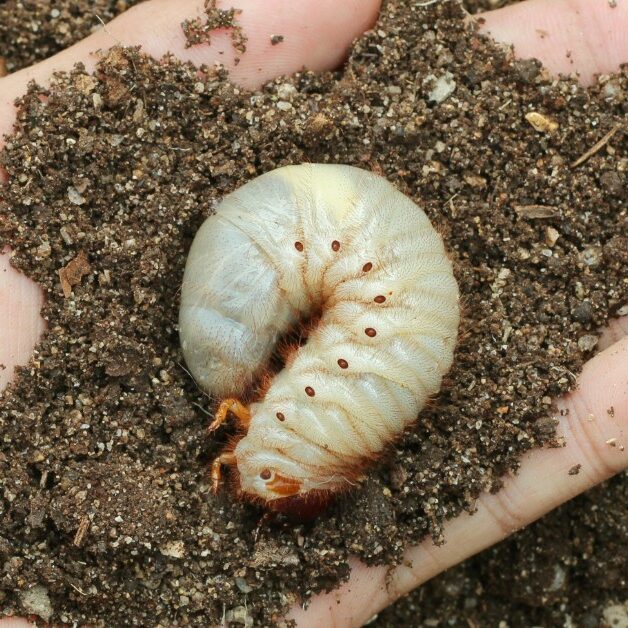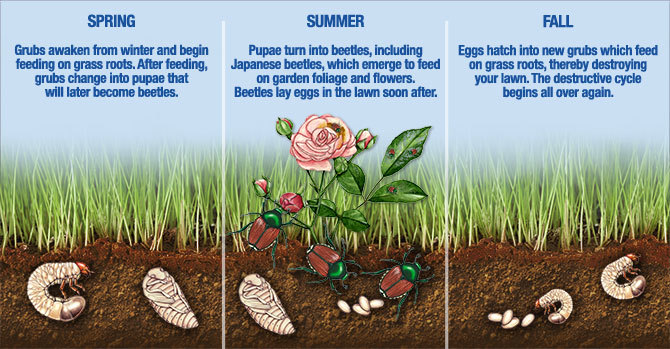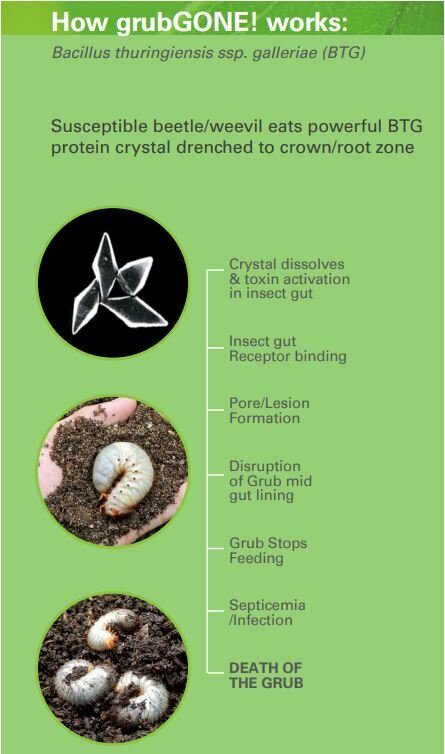 Grub GONE!® Biological Control Benefits
Effectively controls destructive white grub species


All-natural biological – Bacillus thuringiensis galleriae (Btg)


Works both as a Preventative and curative treatment


Safe for People, pets, children, non-target beneficial insects


Applied evenly as a granule


Odorless
Contact us to learn more about Grub GONE!® Biological Control, as well as ecology-friendly lawn care services catered for our area.
Supporting Nova Scotia's Future !