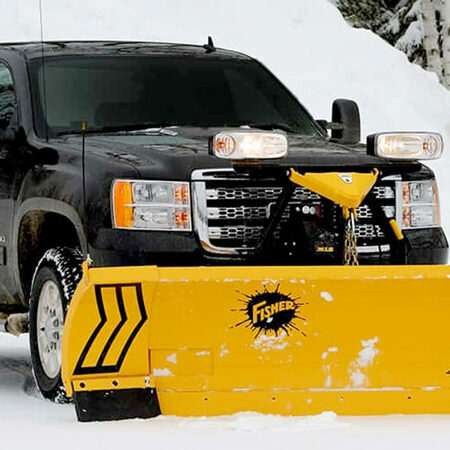 For home owners, business owners and property managers, winter weather can be a daunting challenge. Snow, ice, and even freezing rain must be handled quickly and effectively.
We plan and organize all year long to be fully prepared for your winter service needs. Our experienced team of snow removal professionals and fleet of reliable equipment is ready 24 hours a day, 7 days a week and around the clock when necessary to respond to winter weather challenges.
We monitor weather forecasts and changing storm conditions closely throughout the winter season to ensure timely and effective snow management. When special requests or unexpected circumstances require immediate attention, our internal communication network enables us to make the appropriate contact quickly at any hour of the day or night.
Cypress Landscaping understands the adverse impact that improper plowing, snow removal, and ice control materials can have on your property. You can rely on Cypress's snow removal experts to respect your property and protect your landscape investment, avoiding undue expense and frustration when spring arrives.
Cypress Landscaping offers the following:
Bobcat and 4×4 truck plowing servicesHand shovellingComplete salt/urea and sanding services
Our snow removal pricing packages are either fixed for the entire winter season, or on a per snowfall/hourly basis.
Supporting Nova Scotia's Future !